Student Agenda

Student Agenda
St. Matthew the Evangelist Catholic School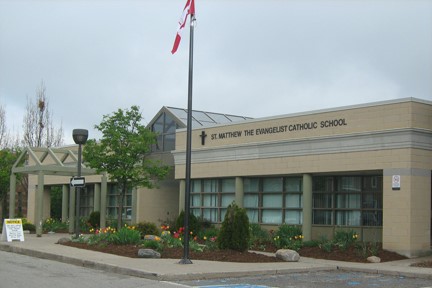 60 Willowbrook Drive
Whitby, L1R 1S6
Telephone: 905.430.8597 Fax: 905.430.4989
Principal: Mrs. Lisa Sarna
Vice-Principal: Mrs. Catherine Faria
Secretary: Mrs. Donna Von Zuben
Chief Custodian: Mr. Al Henderson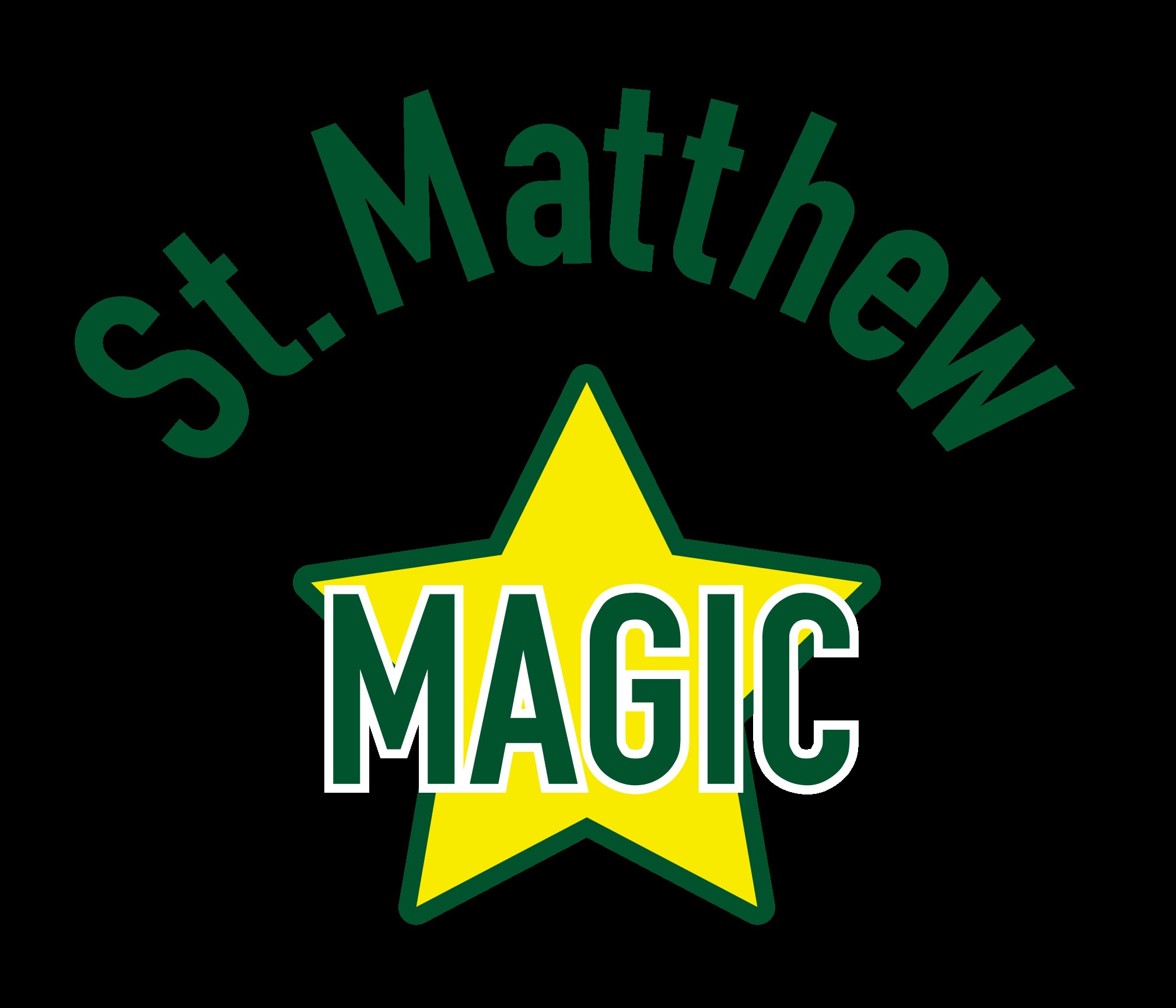 Please visit our school website often. We recommend that you subscribe to our school news and school calendar for regular updates regarding events happenign at the school. Also follow us on twitter @StMatthew_DC
Board's Mission Statement
We are called to celebrate and nurture the God-given talents of each student as we serve with excellence in the light of Christ.
Prayer to St. Matthew
Pray for us St. Matthew
That we may be followers of the promise of Christ as you,
St. Matthew were for Him.
Teach us to walk in your light
Along the chosen road of God.
The Lord gathers us into His arms
And calls us to be His children.
Help strengthen our community of love
And allow us to serve others before ourselves.
O God let us follow your call.
AMEN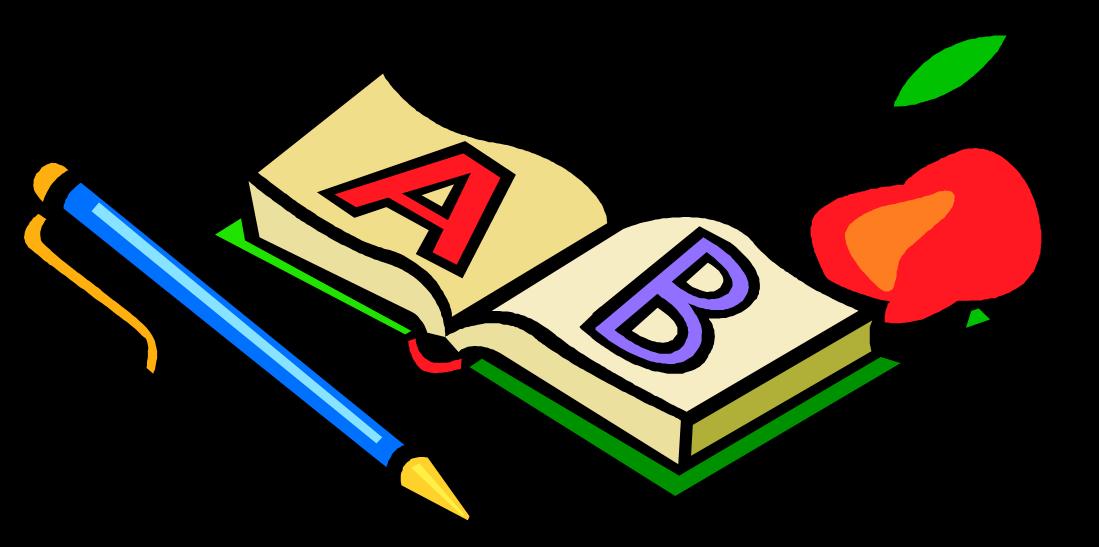 Statutory and Scheduled School Holidays 2019 - 2020
School will be closed on the following statutory and scheduled holidays.
| | |
| --- | --- |
| Holiday | Date |
| Labour Day | September 2, 2019 |
| Thanksgiving Day | October 14, 2019 |
| Christmas Break | December 23, 2019 - January 3, 2020 |
| Family Day | February 17, 2020 |
| March Break | Friday, March 13, 2020 to Friday, March 20, 2020 |
| Good Friday | April 10, 2020 |
| Easter Monday | April 13, 2020 |
| Victoria Day | May 18, 2020 |
Professional Activity (PA) Days
There will be no school for students on the following PA days:

Thursday, August 29, 2019
Friday, October 11, 2019
Friday, November 15, 2019
Friday, January 17, 2020
Friday, April 3, 2020
Friday, June 5, 2020
Friday, June 26, 2020
School Hours
Our school hours are as follows:
| | |
| --- | --- |
| Time | Event/Activity |
| 8:30 a.m. | Staff Supervision of Yard begins |
| 8:45 a.m. | Morning Entry Bell |
| 10:10 - 10:25 a.m. | Recess |
| 11:30 - 11:50 a.m. | Lunch begins/Students eat lunch |
| 11:50 a.m. - 12:30 p.m. | Lunch Recess |
| 12:30 p.m. | Afternoon Entry Bell |
| 1:55 - 2:10 p.m. | Recess |
| 3:15 p.m. | Dismissal |
Our Parish
Our school's parish is Holy Family Catholic Church, 91 Ribbledale Drive, Whitby. The parish's phone number is 905-665-6470.
Mass Times
Daily Mass
Monday, Wednesday and Friday at 7:00 p.m.;
Tuesday, Thursday and Saturday at 9:00 a.m.;
Saturday Vigil at 5:00 p.m;
Sunday Liturgies at 8:00 a.m., 9:30 a.m., 11:00 a.m. and 12:30 p.m.
As a Catholic School, our staff works closely with the parish Priests from Holy Family Catholic Church – Father Laszlo and Father Ravi Babu Kakumanu. To enhance the faith life of our staff and students our community celebrates mass and liturgies regularly, i.e., Advent, Lent. Each day is enriched by daily prayer, daily Religion instruction and/or Family Life programming.
Sacramental Preparation
Sacramental preparation is the responsibility of the family. Families are requested to attend Parish meetings for Sacramental years (Grade 2- First Communion and Reconciliation and Grade 7- Confirmation). An initial letter about Sacramental preparation will be sent home from the school, but all other information should be obtained through the Parish. Our classroom teachers assist by providing ongoing instruction and opportunities to practice the Gospel message.
School Mass dates for 2019-2020
Our school community will celebrate Mass on the following dates. Families are welcome to join us for all masses. Mass will take play in our school gym.
| | | |
| --- | --- | --- |
| School Mass | Date | Time |
| Opening Mass | Monday, September 18, 2019 | 10:30 a.m. |
| Advent Mass | Monday, December 4, 2019 | 10:30 a.m. |
| Lenten Mass | Tuesday, February 20, 2020 | 10:30 a.m. |
| Whole School Reconciliation | Thursday, March 8, 2020 | 9:30 a.m. |
| First Communion Reconciliation | To be determined | To be determined |
| Confirmation Mass | To be determined | To be determined |
| Easter Mass | Tuesday, April 18, 2020 | 12:30 p.m. |
| First Communion Mass | To be determined | To be determined |
| Year End Mass | Monday, June 18, 2020 | 10:30 a.m. |
School Cash Online
Our school offers School Cash Online, which provides you with the convenience of paying online for school items such as pizza, trips and spirit wear. School Cash Online is a great way to pay without the need for cash or cheques.
Please follow the link below to register online. Once you have registered your child, you will be able to see when we have a new item posted online for purchase. You also have the option to be notified whenever your child has a new school expense due, so you don't have to worry about missing the deadline.
To set up an account and explore the system, please follow the attached step-by-step instructions. School Cash Online is our school's preferred method of payment.
Register Online:
Step 1: Go to the school's website. On the homepage, click on the "Online School Purchase" button located under our school's
website banner or visit https://durhamcatholic.schoolcashonline.com/
Step 2: Select the "Get Started Today" option
Step 3: You will need your child's OEN number to register. The OEN number is available on your child's report card.
Step 4: After you receive the confirmation email, click on the link provided to confirm your email and add each of your children to
your household account.
Lunch Time
Students who remain at school for lunch are expected to follow the guidelines which have been established in the classroom. The students are supervised over the lunch hour. Lunch is eaten in the classroom between 11:30 a.m. – 11:50 a.m., and then students are outside in the school yard (weather permitting) for the remaining 40 minutes.
Students who normally stay at school for lunch are not allowed to leave school grounds without giving their teacher a written, dated permission note from their parent/guardian. Absolutely no last minute arrangements are allowed.
Parents delivering lunches to students are required to park their vehicle in a parking spot, buzz in at the front door, and deposit the lunch on the lunch table provided. At no time are students permitted to go outside to the parking lot to pick up lunches.
St. Matthew the Evangelist is an ECO school and promotes boomerang lunches. Every item brought to school is either recycled or returned home in the reusable container it was sent to school in. We encourage you to use reusable containers for all lunch items.
At St. Matthew Catholic school students may order lunch lady every Tuesday and must pre-order on-line, or send return order forms to the school by deadline listed. Also, every Thursday is Pizza Day at St. Matthew Catholic School Pizza is $2.00 per slice and requires no pre-ordering prior to Thursday using School Cash Online.
Healthy eating is essential for student success. Please check the Canada Food Guide or the Durham Health Department's website for snack and lunch ideas. Remember fruits and vegetables are easy to prepare and are very nutritious for growing children.
Nut Aware Allergy Policy
Anaphylaxis refers to a life-threatening allergic reaction. Some of the potential causes of anaphylaxis are common foods such as, peanuts, tree nuts, shellfish, eggs and milk, as well as medications and insect stings. Anaphylaxis can occur quickly and has a variety of symptoms, including hives, swelling and difficulty breathing, which makes it a potentially life-threatening condition.
In order to help protect our students at risk for anaphylaxis, St. Matthew the Evangelist Catholic School has implemented a "Nut Aware" policy, which states that no peanuts or nuts are permitted into the school. This applies to snacks, lunches and any food items brought in for school events (i.e. holiday celebrations, birthdays, special celebrations). This policy also applies to products which have a "May contain peanuts/nuts" warning on the label.
There are other students at risk for anaphylaxis in our classrooms who are allergic to other food items or allergens. We strive to help minimize the risk for all children in our school.
As per DCDSB policy, all anaphylactic students MUST have an Individual Student Plan which is to be completed by parents and sent to school by the end of the first week of school
Medical Considerations
Medical Information forms must be completed and submitted to the office as required. If medication is required at school, the Administration of Oral Medication form must be signed. This form may be picked up at the office. All medications will
be stored at the office. Please inform your child's teacher of any medical conditions that may arise during the year. If your child has a life-threatening allergy, epi-pens are required and medical forms must be updated annually.
St. Matthew the Evangelist Parent Involvement Committee (Formerly Catholic School Council)
The Parent Involvement Committee (PIC) has an important role to play. The purpose of the Council is to advise the Principal and Vice Principal on matters set out by the Ministry of Education and the Durham Catholic District School Board.
The St. Matthew the Evangelist Catholic School PIC is composed of elected parent representatives (Chair, Vice Chair, Recording Secretary, Parish Representative, Community Representative, Parent Representatives), Principal/Vice Principal, teaching and non-teaching representatives. Please consider participating, as many voices make us a stronger Catholic Community.
Elections for parent representatives will be held in September (date TBA). Please watch for our September School Newsletter for further information or refer to our website. Meetings will be held throughout the year and the dates for the 2019- 2020 school year will be decided during the first meeting in September. All parents and guardians are welcome to attend any Parent Involvement Committee meeting held throughout the school year. We look forward to working together for the benefit of our students.
Volunteers in the school
Volunteers are always needed at St. Matthew the Evangelist Catholic School. We are looking for people to assist our young readers by listening and supporting their reading. If you have some time during the school day and would like to be a Literacy Volunteer, please let the office know.
Parents/guardians are welcome to assist in the classrooms or library or on school trips but all volunteers should have a current "Criminal Reference Check" on file at the office. If you require documentation from the school to assist you in receiving your "Criminal Reference Check", please call the office.
Primary and Junior EQAO
Each year, the Grade 3 and Grade 6 students of St. Matthew the Evangelist Catholic School participate in the Assessments of Reading, Writing and Mathematics conducted by the Education Quality and Accountability Office (EQAO). Parents/guardians interested in the preparation for this assessment can visit the eqao website at www.eqao.com and refer to the "Parent Resources" section.
Parents and guardians will be provided with an individual report of their child's test results in the fall, following the testing. The overall results of these tests are shared with our Community and school improvement plans are created from this rich data source. The EQAO assessment will take place during the weeks of May 19- June 1, 2020.
Bus Transportation
It is expected that children who qualify for transportation will make regular use of the service. Riding the school bus is a privilege. Students who ride on our school buses and do not behave properly are putting the safety of themselves and/or others in jeopardy and will have consequences imposed, i.e., possibly lose their bus transportation privilege. Students are to wait quietly and orderly for the bus at their designated pick-up spot. Students are to obey the bus driver at all times. Misbehaviours should be reported to the bus driver and/or Principal.
Only those students who are in our approved transportation zone may ride the bus. Students are assigned to a "bus stop", and are not permitted to get on or off the bus at a different stop - even with a note from parents. Students are only permitted to ride their designated bus. Bus students are expected to go home on the bus. Alternate arrangements must be shared in writing with the classroom teacher. For more information regarding bus transportation, visit Durham Student Transportation Services.
Dress Code
We encourage all parents to monitor how their children dress for school each day. With home and school guidance, our students learn to dress properly for the weather and the learning environment.
Students are required to dress modestly and appropriately for a Catholic school.
All clothing, graphics, logos and jewelry must be reflective of our Catholic School Environment.
Some casual wear is not permitted at school including, but not limited to, low cut tops, strapless tops, narrowly strapped tank
tops, bandanas, short skirts and short shorts without proper coverage. Both boy and girl tank tops where opening at the side is
wide enough to allow chest to be seen are not acceptable in school.
All pants must be pulled up so that no under clothing can be seen.
Hats are reserved for outdoors and should be removed when in the school.
For safety reasons healies are not allowed to be worn inside or outside the school.
Please come dressed for the cold, rain & heat. The outdoors can be an amazing learning environment, send your children
prepared to enjoy any climate.
In all matters related to appropriate clothing is at the discretion of the Principal and/or the Vice-Principal will make the final decision.
All Dress Code Infractions will be addressed with discretion and respect.
Durham Catholic District School Board Pledge of Academic Honesty
Students of the DCDSB are instructed in faith and are taught to use the Ontario Catholic Graduate Expectations as the guiding principles for their moral, Christian and academic development.
Academic honesty, based on respect for others and oneself, is a fundamental value in Catholic schools. Catholic educators are expected to teach students about the definitions of plagiarism and cheating and about measures they must take as responsible and self-regulating learners to avoid academic dishonesty.
Students are expected to:
Submit work, including tests and exams, consisting of their own ideas, expressed in their own words;
Demonstrate respect for the ideas of others by acknowledging the source they use in appropriate ways;
Take responsibility for completing work on time and seek additional time or assistance when needed.
Failure to meet these expectations may result in a variety of consequences, one of which could include a mark of zero.
Wishing you a successful school year!

"We are the music makers, And we are the dreamer of dreams." - Arthur O'Shaughnessy